BUBBLE CONCENTRATE FOR THREE REFILLS (LIMITED SUPPLY) FREE SHIPPING!
Inormo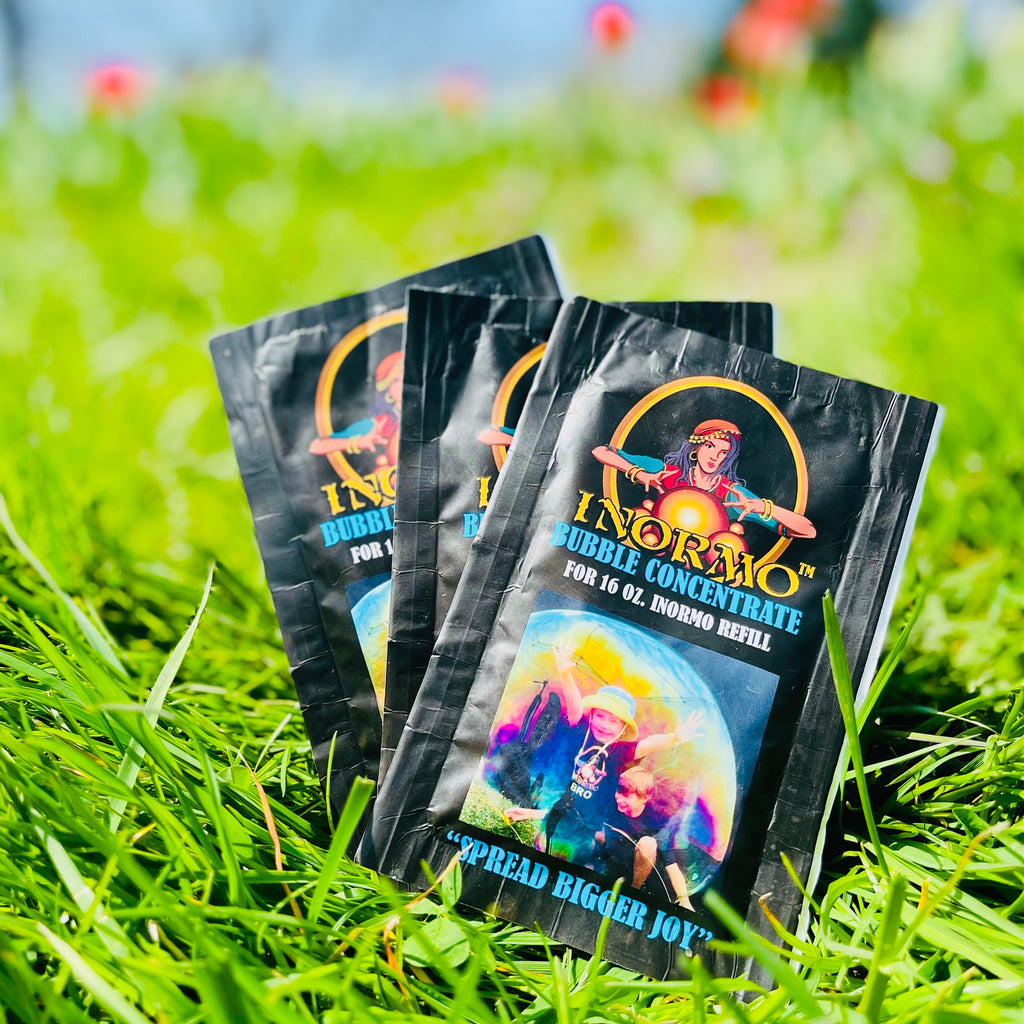 SHIPPING IN 5-7 DAYS!

INORMO Bubble Concentrate is the best in the business!!  Huge, strong, rainbow bubbles!!  They can fit a human -- or 3 or 4 of them -- if conditions are good!!  They can stretch mind-bendingly far!  Developed by a giant bubble expert physics researcher, each concentrate packet provides a new refill for a 16-ounce INORMO jar!!  By adding INORMO Bubble Concentrate refills, the versatile INORMO collection should be the last bubble toys you ever buy!

If you select the FREE "ECONOMY SHIPPING" option shipping time will be 5-8 business days once they get out the door here.  If you select the "EXPRESS SHIPPING" option, the shipping time will take 1-2 business days once they get out the door.
From everyone on TEAM INORMO, thank you very much for taking a chance on us and helping to jumpstart our company!  Without you, INORMO would not get off the ground.
Spread bigger joy, baby!!