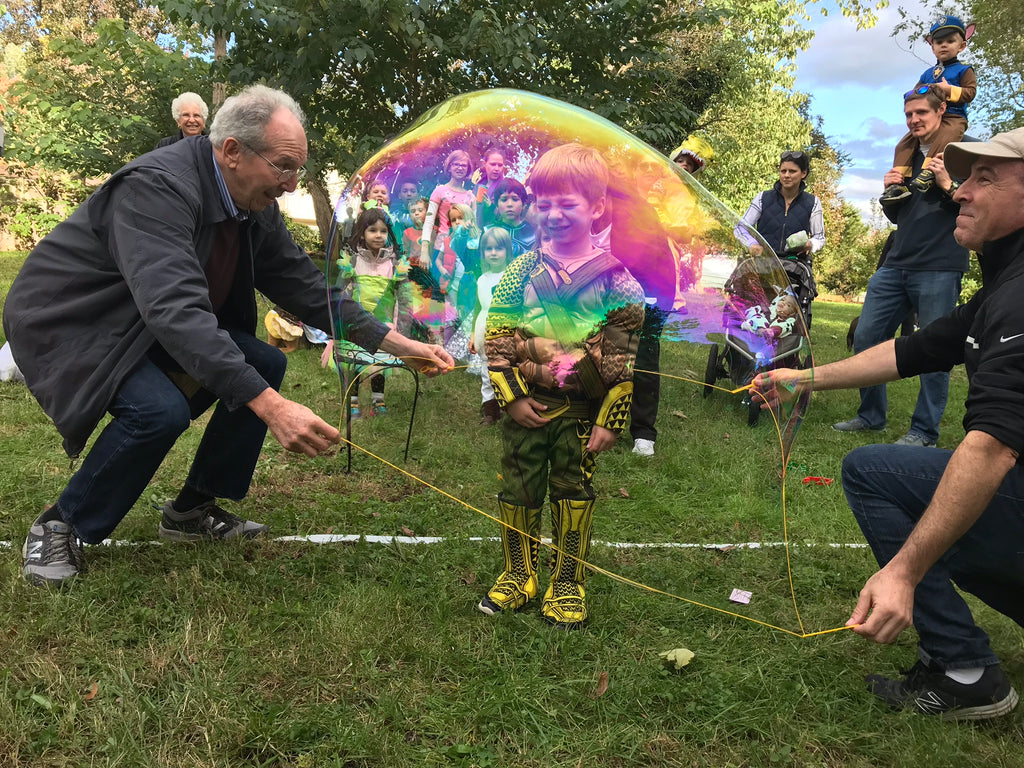 My Mom and Dad came to town just in time for a bubbles event we did at our neighborhood Halloween Parade. 
I warned Dad that, if we spend half an hour putting kids inside huge bubbles, his back might go out!  "Don't worry about my back, Jon.  I got this."
That's Dad on the left, Mom smiling behind him, and our neighborhood friends waiting in line ... staring.  Minds blown.
We had so much fun!!